Sales/Design Team:

Caryn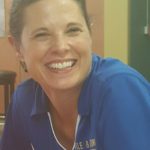 After graduating with a BS in Interior Design from Kansas State University, Caryn began her career in 1991 as a showroom designer for Tilesource, Inc. While working in the showroom with homeowners, interior designers, builders and remodelers for several years, she learned about the tile industry in Kansas City and how to use tile and stone in the proper application. Eventually, she moved to an outside sales position, covering the state of Kansas, calling on builders, architects, designers, floor covering dealers and installers.
Caryn left Tilesource to work as a kitchen designer at Deatherage Home Designs. There she applied her knowledge of tile and interior design to assist clients throughout the remodeling process. Using the computer drafting software Chief Architect, Deatherage Home Designs created architectural plans for many types of projects, including bathroom and kitchen remodels, room additions, whole house remodels and basement finishes. She used her tile background during the finish and product selections phase of these projects.
Caryn was fortunate to have been able to stay home with my daughter for several years. When it was time to return to the workforce, Tile & Stone Warehouse was her first thought. The tile business is in her blood.

Michelle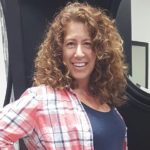 Michelle has been part of the TSW team for the past 5.5 years. Prior to TSW she worked with Restoration Hardware.
In the tile and stone industry there is an overwhelming amount of choices and decisions to be made. Michelle prides herself on helping her clients simplify the design process. She often jokes that she is a "tile therapist".
Michelle works with clients ranging from DIY, homeowners, designers, tile setters, contractors and builders. She is comfortable working with any space and budget. Sharing her extensive knowledge of the industry. Listening and communicating with her clients. Paying attention to the details. Managing deadlines. Michelle's goal is to provide her client with a smooth transition from start to finish. She wants you to love your final project!!! She looks forward to working with you.
DiAnn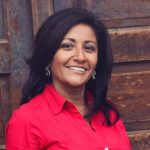 DiAnn has worked in retail sales and design at TSW for over 5 years. She enjoys working with contractors, residential home builders, interior designers, residential and commercial real estate investors, and the DIY home remodelers. DiAnn has over 26 years of customer relations experience and leadership skills in the aesthetic industry, with a focus on color, scale, proportion, balance and product knowledge. She strives to accomplish the vision, style, and design to assist in producing a comfortable living or work space for the end user.
Roxie
Karly
Kailea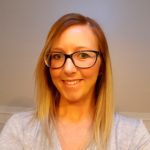 Kailea has worked in retail and customer service for over 10 years and has been with TSW for 4 years. Over these years she has developed an eye for design with the customers end goal always in mind. Kailea graduated in Iowa with a Bachelors degree in Communication Studies and minor in Visual Communication. In addition to customer service, she also assists the company in social media and website advertising.
Casey

Warehouse:

Wayne
Tyler
Eric